The Montagnard, also known as the Degar, are indigenous people from the Central Highlands of Vietnam. Montagnard means "mountain people" in French, and up until the mid 20th century Vietnam was a French colony. During the Vietnam War, American soldiers interacted with them as they were staunch allies.
My boyfriend encouraged me to make a Montagnard shirt for him, and I'm super excited to take on the challenge.
For reference, we pulled a few images from the internet. Shirts of this style are also seen in the movies
Tropic Thunder
and
Apocalypse Now
. The most helpful ones were from
this Etsy vendor
, who sold his version for $100--way out of my boyfriend's price range. But the images, unlike most of the ones garnered from our Google search, showed different angles of the shirt and hinted at the construction.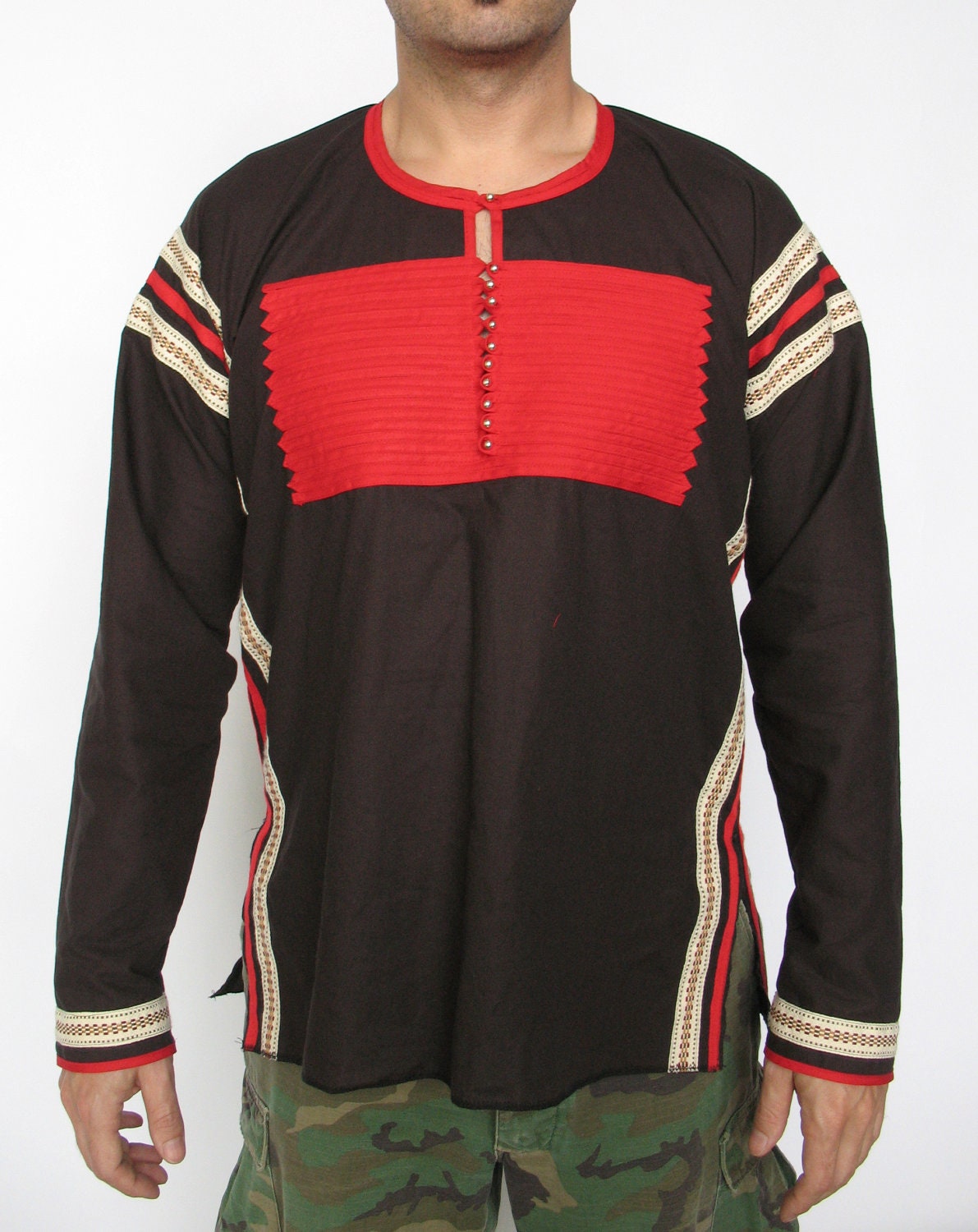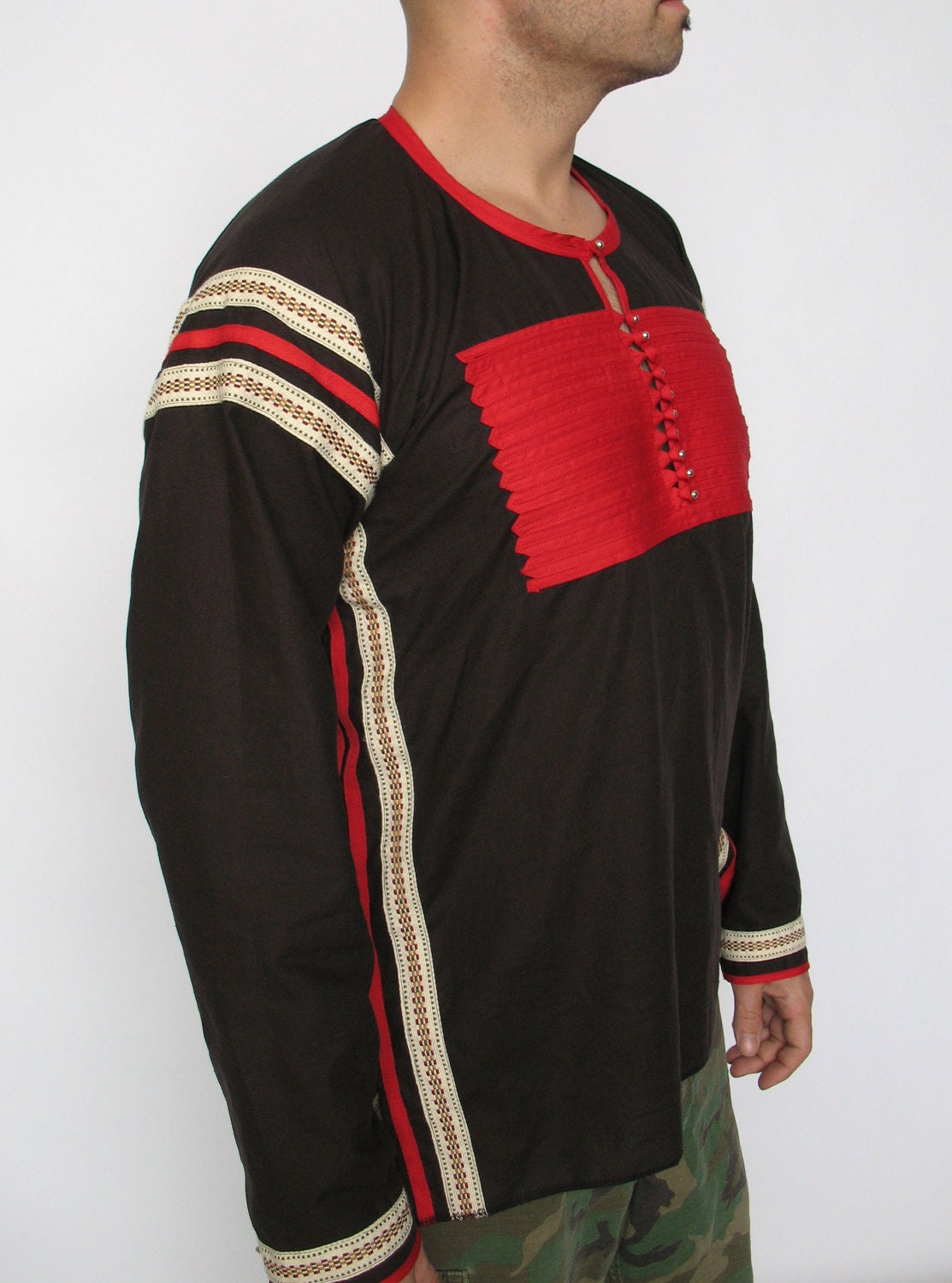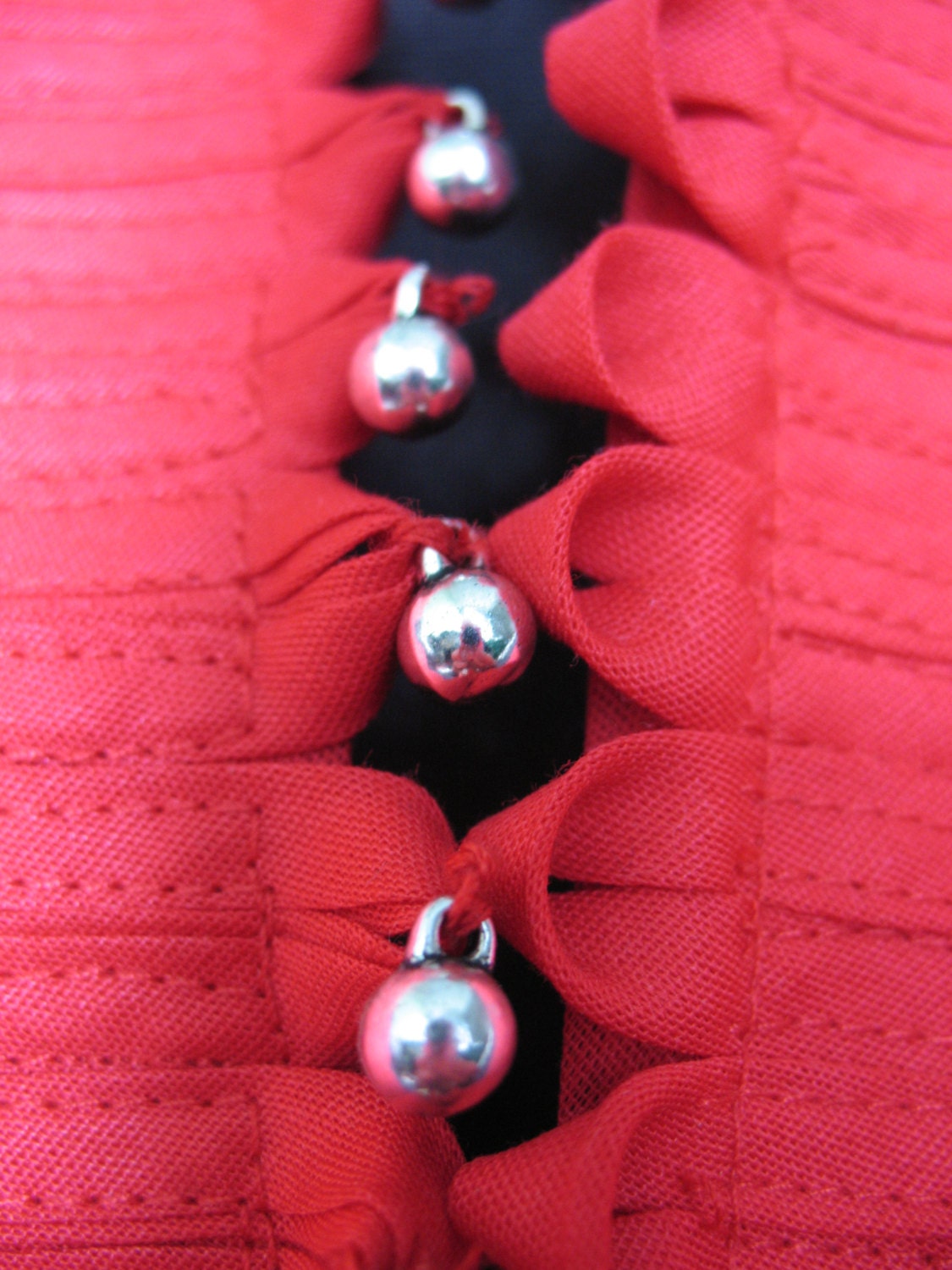 Cant wait to try all this fiddling with my handmade bias tape!
From these images, it looks like there's no shoulder seam, and that the front and back parts of the shirt are cut as one. I also figured that the sleeve seam was just covered with the decorative trim.
We found a really great black cotton at Wal-Mart, surprisingly. It isn't see-through, and has a nice, crisp hand but is still soft, for about $3.50 a yard. I'm making all the red double- and single-fold bias tape myself, out of equally nice red cotton for $4 a yard (from Jo-ann's). To help make all that bias tape, I also got a
bias tape maker
, which is cutting out so much time!
We couldn't find silver buttons, but got a pretty close match with some glossy black dome buttons, also from Joann's. We were able to find a really nice embroidered flat trim, but at $5 a yard, it would just bust our budget, so we chose a nice narrow gold crochet trim with a shiny red and black ribbon through it. He picked it out, so I'm confident in the choice!
Measuring for the shirt
Working on drawing the lines for a continuous strip of bias tape
Ahh, the pleasing mathematics of miles of bias from one continuous strip!
Here, you can see the dressform I got for Christmas, which is being very useful as a display for a new scarf made of silk yarn!
These photos were taken by my lovely boyfriend Josh, who is a professional photographer and filmmaker.
You can see his portfolio here
, and I really recommend checking it out as it's got many photos of middle eastern dancers, which can be great costume inspiration!