I stumbled upon the most marvelous resource for us costumers, history afficianados and art lovers!
The Metropolitan Museum of Art has an online, free library of almost 700 titles, free for anyone to access and read!
"MetPublications is a portal to the Met's comprehensive book and online publishing program with close to 700 titles published from 1964 to the present.

Readers may also locate works of art from the Met's collections that are included in every book title and access the most recent information about these works in Collections."
How sweet is that! Just in titles related to The Costume Institute alone were almost 50 publications. You can view a list of the publications related to The Costume Institute
here
.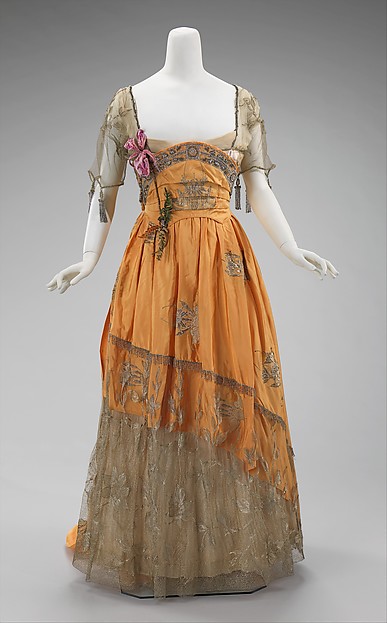 House of Worth, c. 1910-14