This is one of my "Unfinished Objects," which I started in the fall of 2012. I had found a perfect summer/fall transition fabric at the creepy Fabric Warehouse: 3 yards of plum-berry cotton for $2 per yard.
I eagerly began cutting out
McCall's 6503
, which I got for $1 at Joann's. I was making View D (sleeves, button front). One change I plan to make in the final construction of this dress is to make and add floral piping in a coordinating color theory along the top and bottom of the waistband just like
Kathryn did here
.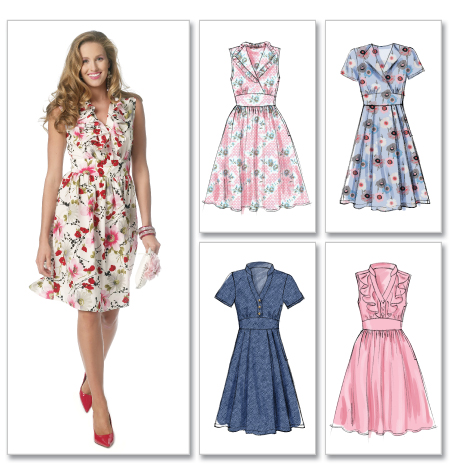 I didn't make a muslin of this dress, which in the end, wasn't entirely a mistake. When I already had most of the dress constructed, I tried it on, only to realize that this pattern had a ridiculous amount of ease in the bodice, and the bodice was weird and stiffly blousy on me. I could remedy the back of the bodice by changing the darts and removing some material in the side seam--I wanted a really tight back, since the pleated skirt was also on the tight side. Balance is key! I have a very narrow, petite back, and when I wear clothes that are baggy above the waist I look rather dumpy from behind.
To remedy the front of the bodice, which would've been oddly baggy even if I had made darts and taken in the side seams, I decided to experiment with a new technique: smocking! I used a variety of tutorials online. The smocking isn't completed, but I plan to completely re-do it to allow more room at the bottom for attaching the waistband, and to generally tidy up the smocking. In the end, I think the smocking really
makes
this dress--it's a unique twist to a popular and fairly simple design.
This is the best depiction of the color my camera could capture.
The sleeves also need to be taken in. They were so baggy that they made my arms look wimpier than they actually are.
The waistband, waistband facing, and collar also need to be taken in but are for the most part assembled.
I'm considering letting out the pleats on the skirt just a smidge, because I'm worried they'll be uncomfortable in the future. I'm also considering a few pintucks along the hem to increase the visual interest but that's something I can add after the dress is completed.